so the ranch named in my description.. (Las Tiendas Ranch).. has a huge clearing.. that would be great year around.. MINUS hunting season..
(total acreage is now a little over 900.. cuz some was sold off to a neighbor, so they wouldnt have to drive through our property anymore.. and the 900+ was subdivided.. between different cousins of my dad's generation.. )
Many friends and I used to play at the ranch, many years ago.. I don't have really good video quality (footage from around 2001-2007), but I do have some pics of us which are gonna re appear in one of the videos I am working on..
trying to share the one video I am still sharing from back then..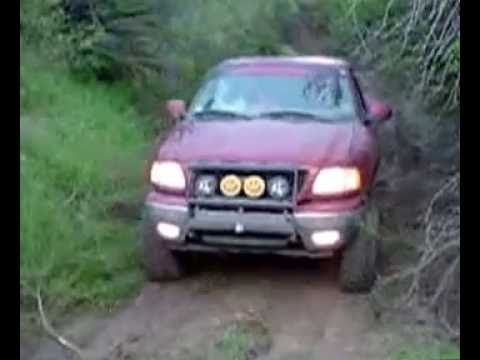 if I make a designated courses area, I don't think anyone will object.. and I think maybe some cousins in other areas might consider working on camping sites or something..
many years ago, some of my Tio's were planning on growing crops out there.. they cleared an area about the size of 6 football fields.. they never did try to grow anything..
I'm pretty sure I will move out there, permanently.. and then I will have all the time in the world for this idea..
anyways, I think I could eventually (with lots of help) make like 3 circular courses of different difficulties..
I have lots of ideas, that I have been thinkin about for many years.. yet I don't know who or where to ask, for advice..
one of my ideas.. is placing a large crane in the center.. that can pick up a vehicle that is on a course (broken down) and either put it on a flat bed, or just a cleared area for people who wanna mess with their stuff on location.. anyone ever see something like that??
another involves how to build at least one of the courses.. dig up an oval area (a doughnut with a hole in the middle) .. fill the doughnut with vegetation that will be dug up from an area where my Dad and others, want to make a 100 yard, narrow canal.. so that water will go to one of the ponds, year around.. and then cover all that cactus and brush etc, with the dirt you had moved to the side.. it should make some interesting shapes and terrain if done right.. and then come back with cement for a super long time.. just adding and adding..
part of the idea, is to let people come out there often, for free.. if they bring at least a couple bags of cement.. to help build said doughnut shaped course..
I have pages of ideas prolly.. but right now seems like a good time for a cigg..